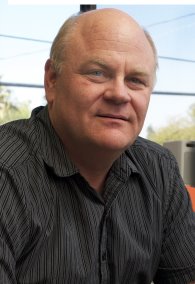 Where Is Local 695 Heading?
Lately, our Local has seen a dramatic surge in member participation. Yes, we've had big turnouts at recent membership meetings, the last several of which have seen twice as many members as we used to have. But it's much more than that.
Last month, our members took a lead role in the Sharknado 3 job action, packing the picket line with Sound Engineers, Video Engineers and Projectionists, sending an unmistakable disincentive to this and other Producers who set out to abuse their crews.
Also last month, our Local, and more than twenty Local 695 members on the crew, came through to deliver a decisive, lastminute knockout punch to NABET's attempt to steal NBC/ Universal's iHeartRadio Awards broadcast from an IA contract.
Last summer, after our members flooded the mailboxes of California Assembly members and walked the state house halls in Sacramento, our persistent efforts were rewarded with passage of a powerful new Film Tax Incentive program that, over the next few months, will have a dramatic impact on film job growth for our members. And, with AB 1839 under our belt, we intend to continue to play an active role in state politics as a member of the CIC (California IATSE Coalition, formerly the EUC, Entertainment Union Coalition). Under the CIC, we'll be taking on issues that will positively affect our members at work and in their personal lives.
With new technology, Local 695 Engineers have done nothing less than transform the way motion pictures and television shows are produced and exhibited. Harnessing the potentials of digital technology, Local 695 Sound and Video Engineers now have more options and more flexibility to record and playback, enabling them to deliver more services to the employer than ever before. That means more equipment requirements and a bigger workload for both sound and video, and we have contract language that requires proper man/woman-power for both. For the Sound Engineers, if you are asked to work with a two-person crew, you must direct the production to the Local to request a waiver of the Utility Sound Technician because no Local 695 member can waive any provision of the contract, including the Utility Sound Tech. For Video Engineers who are being asked to perform more and more services on production, you can have an assistant if you point the employer to Paragraph 56 of our contract. Better yet, call the Local and ask for assistance. We have been very successful in demonstrating to the employer the added benefit of an assistant for the Video Department. So for both sound and video, you can make the difference.
Without question, the members define this Local's future. And there's so much more we can do working together in partnership. How involved are you in your Local? On what committees will you participate? This is your future. The answer to the original question is simple: "Where is Local 695 heading?" Where you take us.
Scott Bernard
Business Representative