IATSE CARES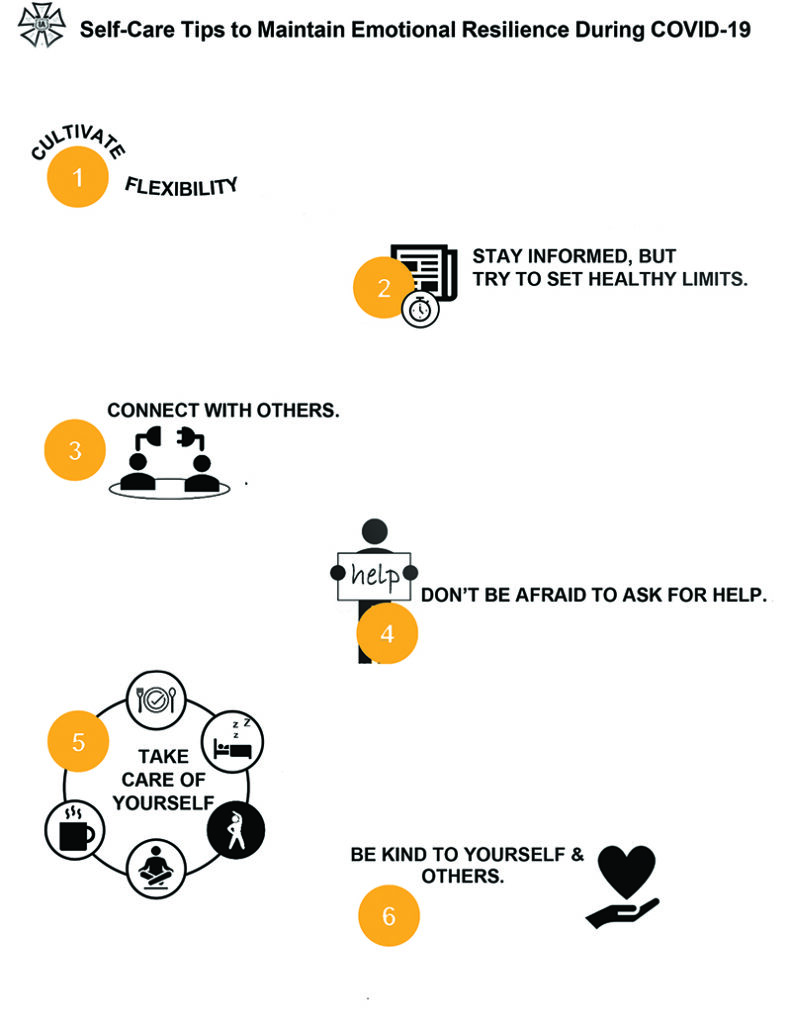 The IATSE Education and Training Department hosted a very informative Zoom class in September 2020 entitled "Stress, Mental Health, and Bullying Hazzard Awareness Workshop." It was an eight-hour virtual Zoom workshop that was very meaningful, especially in these stressful times with the COVID-19 pandemic.
Every day, IATSE workers are faced with stressors at work that threaten to erode mental health and emotional well-being. Here are some of the resources that may be helpful if you're under pressure that can be heightened from the past months of (COVID-19) shutdown and lack of work. Some members are finding it difficult to return to work with the new and difficult guidelines that have been implemented for our health and safety.
STRESS, MENTAL HEALTH, HARASSMENT &
BULLYING HAZARD AWARENESS – RESOURCES
Resources for the Entertainment Industry
Behind the Scenes Mental Health & Suicide Prevention Initiative:
https://wp.behindthescenescharity.org/mental-health-and-suicide
-prevention-initiative/
The Actors Fund: https://actorsfund.org
Motion Picture & Television Fund: https://mptf.com
RESCU Foundation: https://rescufoundation.org
American Psychological Association: www.apa.org
American Psychiatric Association: www.psych.org
Crisis Text Line: From US & Canada: text HOME to 741741
to connect with a crisis counselor.
National Suicide Prevention Hotline: 1-800-273-(TALK) 8255
Resources for Mental Health & Physical Disability
https://www.mentalhelp.net/disabilities/
https://www.beyondblue.org.au/personal-best/pillar/in-focus/looking
-after-your-mental-health-while-living-with-a-disability
---
COVID-19 Return-to-Work News
The COVID-19 Return-to-Work Safety Protocols have been agreed upon and approved… Many of us have either returned to work or are gearing up to start back soon. We are following all the CDC guidelines, and as of September, we have a deal with the AMPTP. We are taking COVID tests, wearing PPE, adapting our daily routines to include social distancing, constantly sanitizing our equipment, and taking every precaution to keep our sets safe. Because the conditions surrounding the COVID-19 pandemic are constantly evolving, all sides have agreed to meet every month to address any concerns and challenges and necessary modifications. We are all happy to be back to work!
---
MEMBERS IN ACTION
Zoom Town Hall: Lifting Up Your Sisters & Brothers in Local 695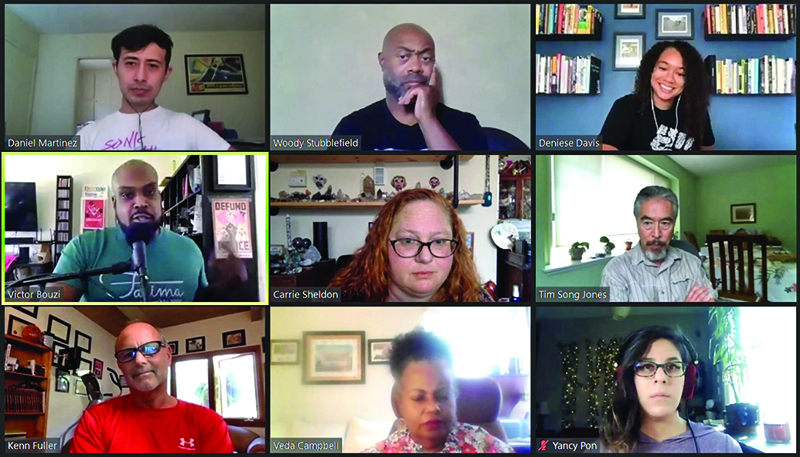 Many thanks to Ronald Hairston, Chair of the Local 695 Black Caucus, for putting this Zoom Webinar together for our members.
The event was held virtually on October 3 and many members Zoomed into an honest discussion on race, gender, harassment, and discrimination, as well as what can be (and is being) done to help break down barriers. The seminar was presented in a Town Hall format, which provided a platform for stories, learning, and shared community. It was well attended by a great cross section of 695 members.
The panel was moderated by Deniese Davis, Emmy-nominated producer, best known for her work on Insecure and The Misadventures of Awkward Black Girl. Her perspective added much to the conversation.
Our on-camera co-host was Television and Commercial Sound Mixer Victor Bouzi, who did a fantastic job keeping the conversation flowing. Panelists included Sound Mixers, Video Techs, Boom Operators, and Utility Sound Techs whose production experiences range from reality and scripted, episodic shows, feature films, and commercials. Each panelist shared their personal stories of working in our industry, the stresses and concerns as a member of a marginalized and underrepresented group and their allies. Special thanks to our panelists:
Sound Mixers Veda Campbell, Ada Douglass, Ken Fuller, Carrie Sheldon, Utility and Reality Mixer, and Daniel Martinez; Boom Operators Gregg Frazier, Tim Song Jones, and Yancey Pon; and Video Technician Woody Stubblefield. Job well done!
"Local 695's Equity, Diversity & Outreach Committee worked hand-in-hand with the Black Sound and Video Alliance, LA Sound Sisters, and other minority groups as we took the lead in presenting the first 695 Town Hall. With all of our efforts, we had an authentic and organic conversation about race, gender, and sexual orientation. I look forward to the continued conversations and actions we make to bring our members together." –Ron Hairston
"I am so proud of my Sisters and Brothers in 695 who are utilizing the wonderful energy of the BLM movement to ensure change and growth amongst our ranks!" –Carrie Sheldon
"I never thought my Local would ask me to help facilitate a Town Hall about diversity and inclusion, I knew the numbers weren't fair but I was complacent. After the protests, members stepped up to discuss race, gender, and inclusion and to organize for change. I am no longer complacent in IATSE matters, we are here for change." –Victor Bouzi
Local 695 is taking the lead, and continuing to create inclusion, diversity, and a union which represents all … join our Equity, Diversity & Outreach Committee; our Black Caucus; and our new Women's Committee. Contact the Local to find out about being part of this exciting change!
---
Third Quarter General Membership Meeting
Local 695 hosted an informational meeting (on Zoom) September 12, 2020, for the Third Quarter General Membership Meeting featuring two presentations.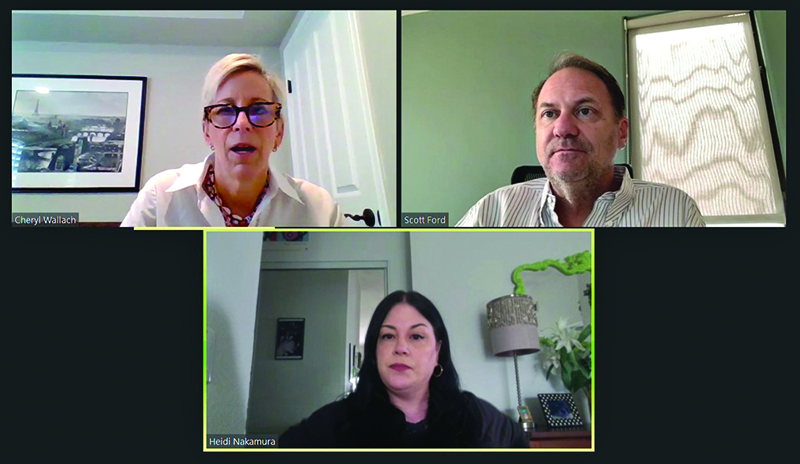 PRESENTATION #1
COVID-19 and Workers' Comp
Cheryl Wallach, a Partner from the legal firm of Ford & Wallach, has almost three decades of experience in workers' compensation law and is certified by the California State Bar as a Workers' Compensation specialist. Cheryl is a longtime friend of Local 695 and over the years has personally helped many of our members who have needed her guidance and help after a workplace injury. Joining Cheryl will be Scott Ford, Managing Partner at Ford & Wallach, with more than two decades' experience of advocating solely on behalf of injured workers.
PRESENTATION #2
Medicare for All/Single-Payer Healthcare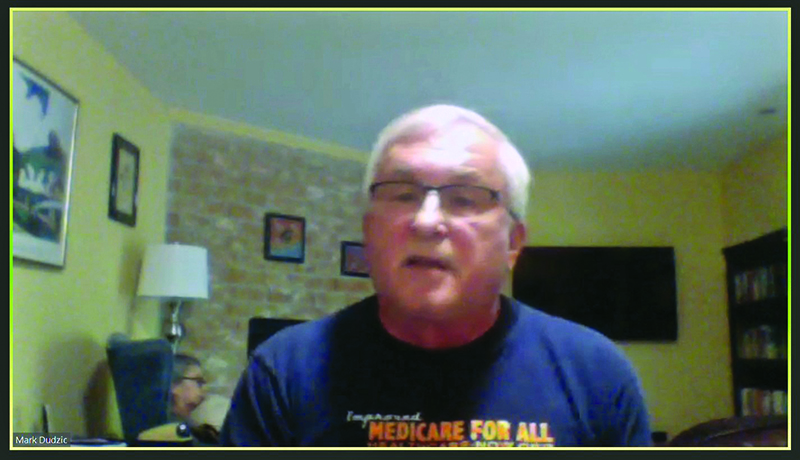 Mark Dudzic is the National Coordinator of the Labor Campaign for Single-Payer Healthcare, based in Washington, D.C. Mark has been a labor activist for more than forty years, is a Past President of Local 149—Oil, Chemical, and Atomic Workers in Rahway, NJ, and has been working with the Labor Campaign for Single-Payer Healthcare. Its mission is to ensure that the voice of the grassroots labor movement is heard in the debates over the future of healthcare and to advocate for a single-payer, Medicare-for-All healthcare system. It's worth noting that at its most recent quadrennial convention in Boston in 2013 and again in Hollywood, Florida, in 2017, the IATSE Convention delegates enthusiastically passed resolutions expressing strong support of single-payer healthcare solution. That said, many members still want to know how such a change could impact the health coverage we currently receive through MPI.
---
NEW MEMBERS
Local 695 Welcomes Its New Members
John Harton Y-7A
Sage Bilderback Y-1
Scott Erickson Y-4
Taylor Coe Y-1
Cortney King Y-1
---
Remembering Tom Thoms:
A Tribute by Steve Bowerman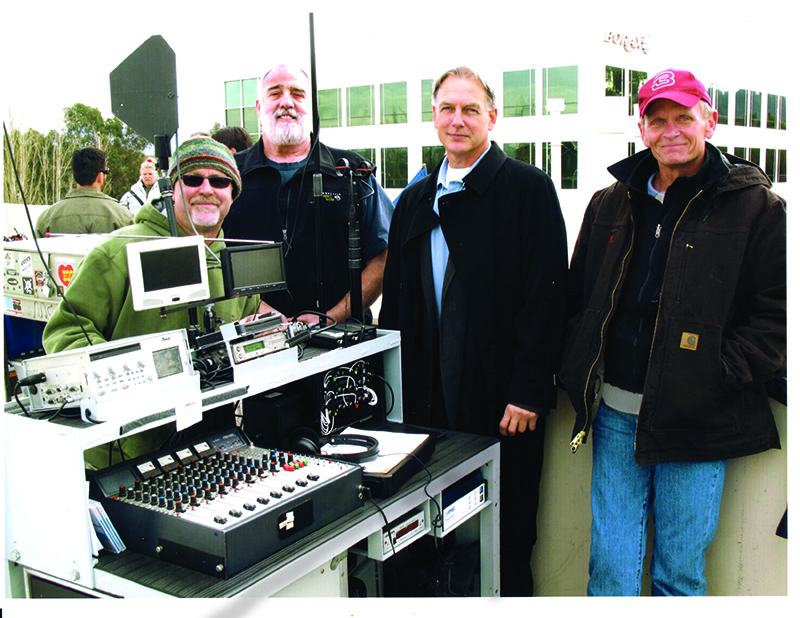 Tom was loved by everyone on every set and had the cool calmness and sense of humor that all good Boom Operators have. It was our good fortune that our last job together was thirteen seasons, along with Jeffrey Hefner, on CBS-TV's NCIS. Tom was dear friend and a lovely guy. He was dedicated to his union and loved his craft. Tom will be missed by all.
---
In Memoriam
STEVEN PRITCHETT
PROJ.
February 28, 1954 – May 4, 2020
MATHEW YERKE
A-2
Sept. 26, 1975 – May 6, 2020
MELVIN NEIMAN
Y-1
March 30, 1930 – Aug. 22, 2020
CHERYL THOMPSON
Y-4
March 26, 1951 – Sept. 20, 2020
MARTIN "MARTY" BOLGER
Y-7A
Oct. 24, 1939 – Aug. 16, 2020
THOMAS "TOM" THOMS
Y-7A-Y-8
Feb. 17, 1950 – Aug. 29, 2020