OSCARS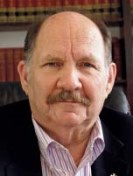 According to The Huffington Post, 41.3 million viewers saw and heard the 2010 Oscars telecast. It is conspicuously the most popular awards show, drawing nearly as many viewers as the combined audience for the Grammys, the Tonys and the Emmys.
Global research company Penn Schoen Berland recently conducted an online poll of 700 Oscar telecast viewers for The Hollywood Reporter. Among many areas of inquiry, the viewers were asked to speculate on awards categories they believe should be removed from the live telecast of the Oscars. Sixty-three percent of the respondents were in favor of continuing to include the award for "Best Sound Mixing" in the live telecast of the Oscar presentation.
However, from these published facts, it is evident that 37 percent (259) of those participating viewers have little to no comprehension of the artistic and technical contribution of production sound mixers and little to no comprehension of the collaborative contribution of their support teams.
Both current and past producers of the Academy Awards telecasts have supported public recognition of excellence achieved by wide variety of behind-the-scenes technicians, artists and craftspeople in the motion picture family. There is an established history of the broad appreciation of the many skills and talents that go into a successful picture. We congratulate the Academy Awards producers on continuing this inclusive practice.
Many of my age group were introduced to the Academy Awards in radio broadcasts hosted by Bob Hope. The current live telecast far exceeds those earlier radio broadcasts but the popularity of the show, now watched by more than 40 million, is a constant. We believe that an important part of that popularity is recognition of the authenticity of awards determined by the participants themselves, honoring excellence within their own community.
Here is yet another example of the purpose of the 695 Quarterly. By highlighting the many significant contributions made by our members, our value to the production of motion pictures, television, commercials, sports, and live-telecast productions may continue to be properly appreciated.
James A. Osburn
Local 695 Business Representative