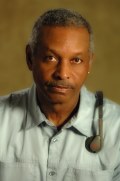 WILLIE BURTON CAS
Willie Burton CAS began his career as a Navy Sonar Engineer and after three-and-a-half years, moved into sound mixing, joined Local 695, where he has mixed for more than three decades, wining two Oscars and multiple nominations.
RICHARD LIGHTSTONE CAS AMPS
Richard began his career in Montreal, and continues to mix in Los Angeles. He is currently on the Executive Board of Local 695, Co-editor of Production Sound & Video and a former President of the Cinema Audio Society.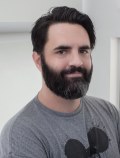 STEVE MORROW CAS
Steve Morrow CAS started his career in Seattle, Washington, at 18 and moved to Los Angeles a year later to pursue his dream of sound mixing. He joined Local 695 in 1998 and has now been mixing for more than twenty-two years.
Photos courtesy of the respective contributors