by Richard Lightstone CAS AMPS
V-Control Pro 2 from Neyrinck can connect to both Mac and Windows, Android tablets, iPads, iPhones and laptop web browsers. V-Control Pro supports a host of app skins for applications such as Audition, Cubase, Digital Performer, Live, Logic Pro, MIO Console, Pro Tools, Reaper, Reason, Studio One, Sonar and Tracktion.
I have been using it with Pro Tools as a simple but elegant way to audition cues for an on-set music supervisor, choreographer and directors, without dragging them over to my playback system. I can walk my iPad over to wherever they are and hit the cue, stop, rewind, adjust the levels on the tracks or enter a new marker. It controls my Pro Tools session seamlessly and remotely from my iPad. You can preview eight memory locations and sixteen channels.
V-Control has the following features: Fader Control, Pan, Edit, Keypad, Memory Locations and more. The best feature is that it will emulate your Mac where you can work on your track and mix windows right there on the iPad!
V-Control Pro software runs as a menu bar application on your Mac or Windows computer. It automatically connects media applications such as Pro Tools, Cubase and Logic Pro to controller apps and devices. The Setups window shows all your devices, applications and connected setups. It also provides powerful custom confi guration for MIDI controllers.
I truly have enjoyed having this app on my iPad when we do Pro Tools playback sessions. https://neyrinck.com /products/v-control-pro-bundle/overview/#pm
In the next issue, I'll talk about Soundcraft's ViSi Remote app.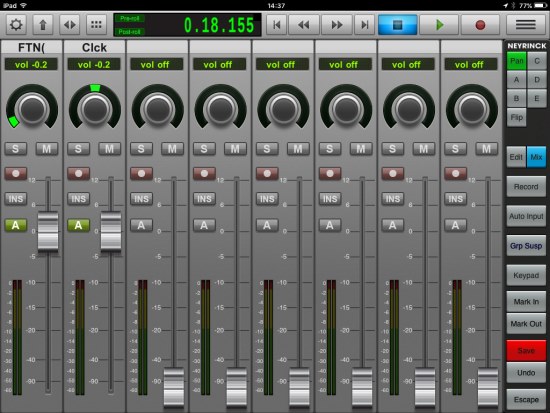 Fader View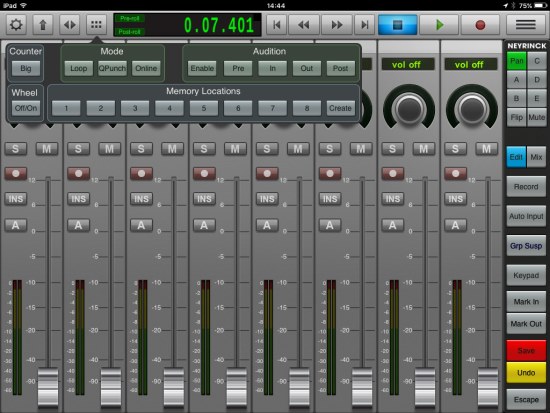 Memory Locations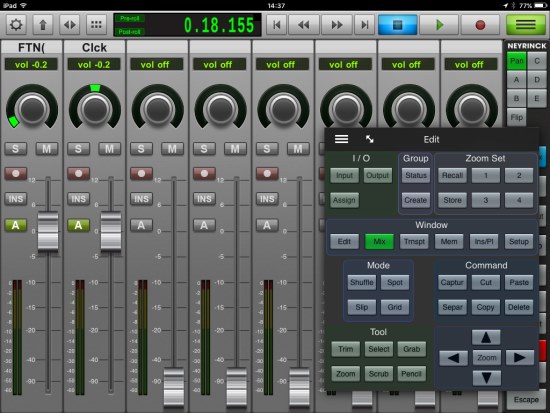 Edit
Keypad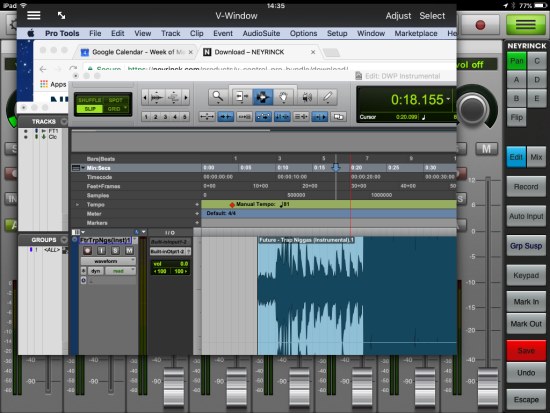 Mac Edit Window on iPad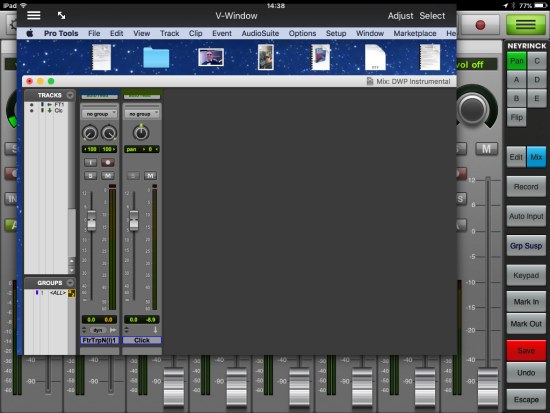 Mac Mix Window on iPad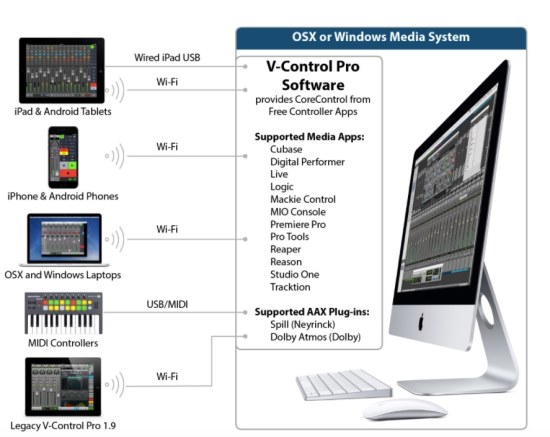 Mac Mix Window on iPad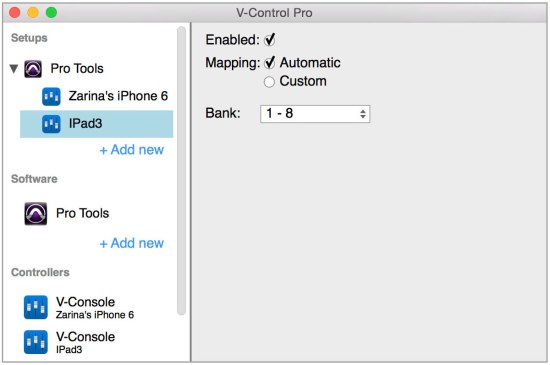 The Pro Control bundle is $49.99 from the Mac store. But you can get a limited feature version as a free download.