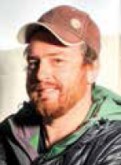 SAM HAMER
I found my way into sound through a love of music. I wanted to be involved in the punk scene but not onstage. I was always bothered by the poor-quality sound of the demo tapes that I'd buy at the DIY shows I'd go to. I wanted to contribute something to the community. I started putting on shows where I could be piecing together bits of equipment. I worked with some local sound reinforcement engineers and as I could afford it, I'd buy bits of their old gear so I could get the pink and hardcore shows a bit louder and a bit better. I also learned a lot of great techniques from my mentors. Eventually, I decided to learn studio techniques and enrolled in an evening course at the local high school. I took a two-year city and Guild course in sound engineering, followed by a bachelor's degree in media arts and sound and music production from the London College of Music and Media.
DARON JAMES
Daron James is a veteran journalist having written about the film and television industry for more than a decade. He's currently seeking the best sope in Los Angeles, California.

RICHARD LIGHTSTONE CAS AMPS
Richard began his career in Montreal, and continues to mix in Los Angeles. He is currently on the Executive Board of Local 695, a Co-editor of Production Sound & Video and former President of the Cinema Audio Society.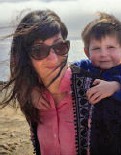 EVA RISMANFOROUSH
Eva began working in sound while attending college in Northern California. Shortly after graduation, she joined Local 695 and is working as a Utility Sound Technician in Los Angeles. She has been the Co-chair of the Young Workers Committee since 2014.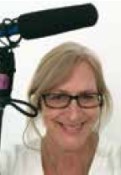 JENNIFER WINSLOW
Jennifer has been working as Boom and Utility ever since she graduated UMASS Amherst with a degree in English and screenwriting. Her career includes the films Problem Child, Lone Star and Be Cool. She has been working in television most recently, working on shows such as Dear White People, I Love Dick, You're the Worst and The Secret Life of the American Teenager. Her love of writing has resulted in her contributing to this publication and other periodicals during her downtime, while raising her 17-year-old twins.
Photos courtesy of the respective contributors