California Tax Credit Program Extension Signed Into Law
Assembly Bill 2026 and Senate Bill 1197 were signed into law on September 30, 2012, by Gov. Edmund G. Brown Jr. to extend funding for California's Film & Television Tax Credit Program. The two-year $200 million extension ensures that tax credits will be available through fiscal year 2016-17. More information can be found at http://www.film.ca.gov/Incentives.htm
---
New Soundstages to Be Part of NBC/U's Extension
Local 695 Business Agent Jim Osburn accompanied Local 80 Business Agent Thom Davis and a delegation of IA reps at a recent hearing in L.A. City Council chambers in support of NBC/Universal's $1.6 billion "Evolution Plan". The project, now approved by the City Council, will include new and improved production and post-production facilities, two new soundstages, new media-related office space and enhancements to the Universal Studios Hollywood theme park and CityWalk, along with hotels and retail and dining facilities.
Additionally, a Project Labor Agreement has been reached between NBC/Universal and Southern California construction unions that is expected to create about 13,000 construction jobs during the 10-year project. More information can be found at http://nbcuniversalevolution.com
---
Local 695 Building Debt Paid Off
The Local made its last payment in June on a second mortgage loan that was taken out in 1992 for funds in order to make much-needed earthquake repairs. The building is now owned free and clear by the membership.
---
Bridge to Health
The MPTF program "Bridge to Health" offers limited healthcare services to members who have not accrued enough hours to qualify for the Motion Picture Health Plan. Available to members and their dependents age 13 and up, office visits cost only $25 and lab services and X-rays are free when performed at the Motion Picture clinics. For complete details and eligibility information, see www.mptvfund.org/page.aspx?pid=528
---
Mixers Out Socializing
More than eighty members of the local sound community attended the MOS gathering (Mixers Out Socializing) at the Gordon-Biersch Brewery Restaurant in Burbank on September 8. Proposed and organized by Michael Miramontes, a local sound recordist, the event was promoted on the online discussion forum operated by our own Jeff Wexler and attracted considerable support from other sound professionals and equipment suppliers. Rich Topham, a native of Los Angeles and now president of Pro-Sound in New York, came west for the event and generously contributed both lunch and a donation to support the Wexler forum. Swag from many sources was distributed freely. Anyone who left empty-handed was probably not paying close attention to the raffle announcements. More importantly, sound professionals had an opportunity to meet others working in the same field, match faces to names and exchange experiences. Special thanks to Whit Norris for handling the raffle chores and to his wife, Kathy, for signing everyone in and keeping the event running smoothly.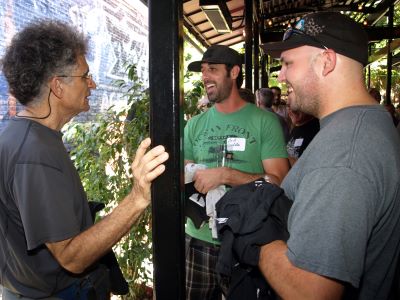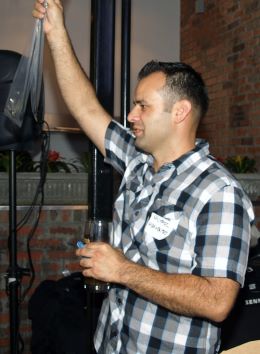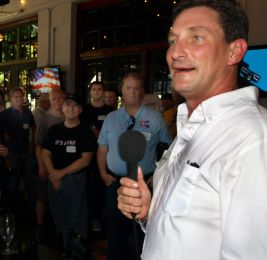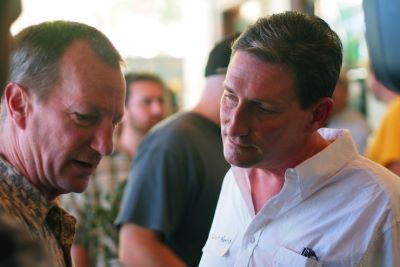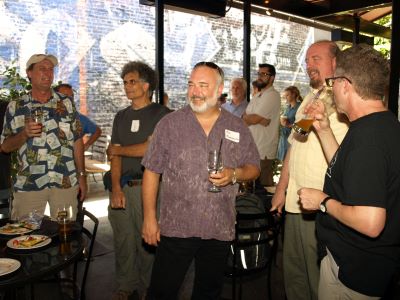 ---
In Memoriam
FRED JOHNSTON
Boom Operator
Oct. 2, 1954 – Sept. 19, 2012
MARVIN E. LEWIS
Boom Operator
Aug. 18, 1943 – Sept. 22, 2012