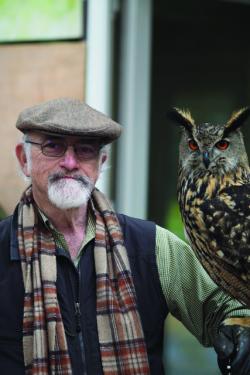 THE AWARDS SEASON IS HERE! CAS, AMPAS, AMPS, and BAFTA nominations and awards are in process and many people in our community participate in these organizations year-round as an extension of their professional involvement.
Peer recognition can truly evaluate the effort and outcome of the challenges we face; it is profoundly meaningful to be acknowledged by your colleagues.
Although the mixers are named and nominated and their creative leadership is essential for this honor, they achieve success through the committed collaboration with their specialized teams: Boom Operators, UST's, Video Engineers, Playback Operators, Y-16A trainees, and all the other support classifications encompassed within the Local 695 super-skilled membership.
Much of this amazing work goes unnoticed by the rest of the industry, as we are excellent at "dancing between the raindrops" without complaint or seeking special attention. Yet, without our craft's work, the entertainment industry would come to a standstill. So, hats off to all the women and men carrying the load.
How do we keep up with the ever-growing demands on production? We protect the production by utilizing the contract provisions for additional members as needed: Our Utility Sound Technicians' job has grown to include the almost constant wiring of actors, 2nd boom operating, managing inventory of supplies and wireless headset distribution, and managing timecode syncing of multiple cameras. Our Video Engineers are in a constant evolution of tool application and approach. Our trainees, the Y-16A classification, allow for training in the real workplace, under the guidance of seasoned professionals solving real-world challenges, while learning and earning. We protect the community by protecting the craft and this is a "learn-under-load" prospect.
It delights me to see the seasoned members of our professional family take the time to teach both in and out of the trenches. Teaching preserves our collective impulse to maintain the high standards of our craft.
Heartfelt congratulations to Local 695 crews across the industry being recognized by the nominations of their peers.
Warm and safe holidays to all,

Mark Ulano CAS AMPS
President, IATSE Local 695