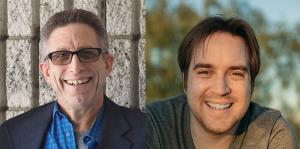 Due to the accelerated scheduling of the Academy Awards about three weeks earlier than we have all been used to, you are receiving this edition almost a month earlier, Happy New Year!
This edition features four complex motion pictures that all required lots of out-of-the-box solutions to facilitate their amazing production sound. Simon Hayes continues his deep dive into the sound mix of Cats with "Mixing Live Singing Vocals on Cats" Part 2. Steve Morrow writes about his team's work on Ford v Ferrari. Mark Ulano explains his enduring relationship with Director Quentin Tarantino and the multilayered sound mix on Once Upon a Time … in Hollywood and Stuart Wilson reveals the imaginative ways of mixing the dialog on the physically demanding 1917. Stellar work by all involved.
There is "Nonlinear Editing Platforms: Avid Technology" by James Delhauer and the Cinema Audio Society Award nominations compiled by Crow Duemig.
Congratulations to all the nominees of the Cinema Audio Society, and in advance to AMPS, BAFTA, and Oscars!
Wishing everyone a bountiful year ahead and happy reading.
Fraternally,
Richard Lightstone & James Delhauer