by James Delhauer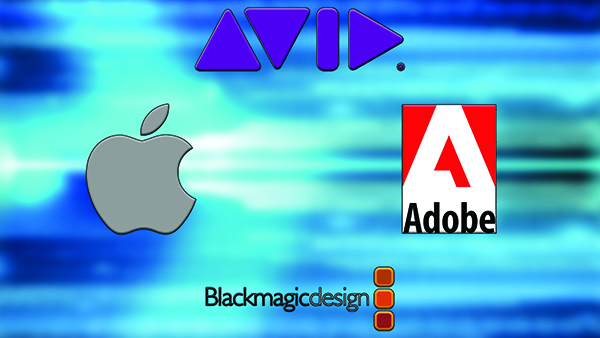 There is a famous quote from Christopher Nolan's The Dark Knight in which Batman says, "You either die a hero, or you live long enough to see yourself become the villain."
When Nolan, his brother Jonathan, and David S. Goyer wrote this line, I doubt they expected it to be applied to the wonderful world of non-linear editing software.
But alas, life is funny and here we are.
Now as a disclaimer, the jurisdiction over post-production editing falls squarely with our Brothers, Sisters, and Kin in Local 700. However, for Local 695 Video Engineers, whose responsibilities on the set include media playback, off-camera recording, transcoding media with or without previously created LUT's, quality control, and syncing and recording copies for the purpose of dailies creation, an understanding and utilization of non-linear editing technology is essential. With that out of the way, let's talk some history.
The practice of digital non-linear editing began in 1989, when Avid Technologies released the Avid/1, a turnkey, all-in-one editing platform. Though crude by today's standards, the original Avid represented a monumental leap forward in editing technology. Where editors had been required to manually cut their films throughout most of the twentieth century, the Avid/1 was the first time a computerized system was powerful enough to take on the task. In 1991, Adobe Systems released Adobe Premiere as a standalone competitor to Avid and, in 1998, Apple unveiled Final Cut Pro as their entry in the non-linear editing race. For more than a decade, these three were regarded as "The Big Three" of editing platforms. While Avid quickly became and remains the industry standard for cutting film and television projects in Hollywood, both Premiere and Final Cut Pro developed dedicated followings of their own.
During the period between 1998 and 2010, all three developers worked to incorporate features and quality-of-life improvements that would steal users away from one another. The user interfaces began to resemble each other more and more, while features praised in one platform soon found their way into the others. At the same time, however, each attempted to leverage its own unique strengths to go places where their competitors couldn't follow. Avid's software was supported by its vast array of hardware peripherals to achieve processing results far and above what Final Cut Pro and Adobe Premiere could manage. To close this gap, Apple began to develop its Mac Pro workstations specifically with Final Cut Pro optimization in mind. Adobe, with no hardware portfolio at its disposal, began to integrate Premiere Pro with its other suite of award-winning software, including industry standards like Photoshop and After Effects.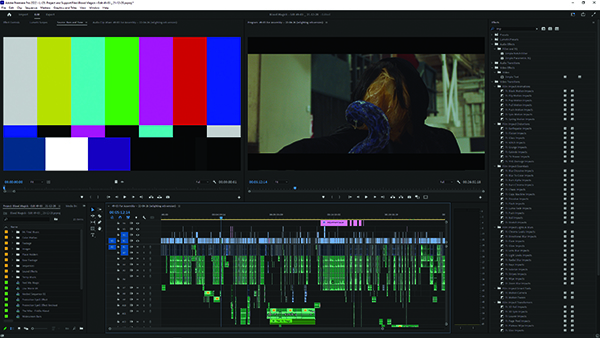 As a result, all three products saw some degree of use in the Hollywood creative sphere. Avid Media Composer has maintained a majority share of the userbase since its release, but Final Cut Pro began to see use on major productions as well. Films like the Coen brothers' O Brother, Where Art Thou?, David Fincher's The Social Network, and Anthony Minghella's Cold Mountain (for which retired 695 member Walter Murch won the Academy Award for Best Editing) were all edited in Apple's application, demonstrating its ability to compete in professional work environments. Premiere Pro, on the other hand, struggled to break into the professional market, gaining a reputation for being a prosumer grade product.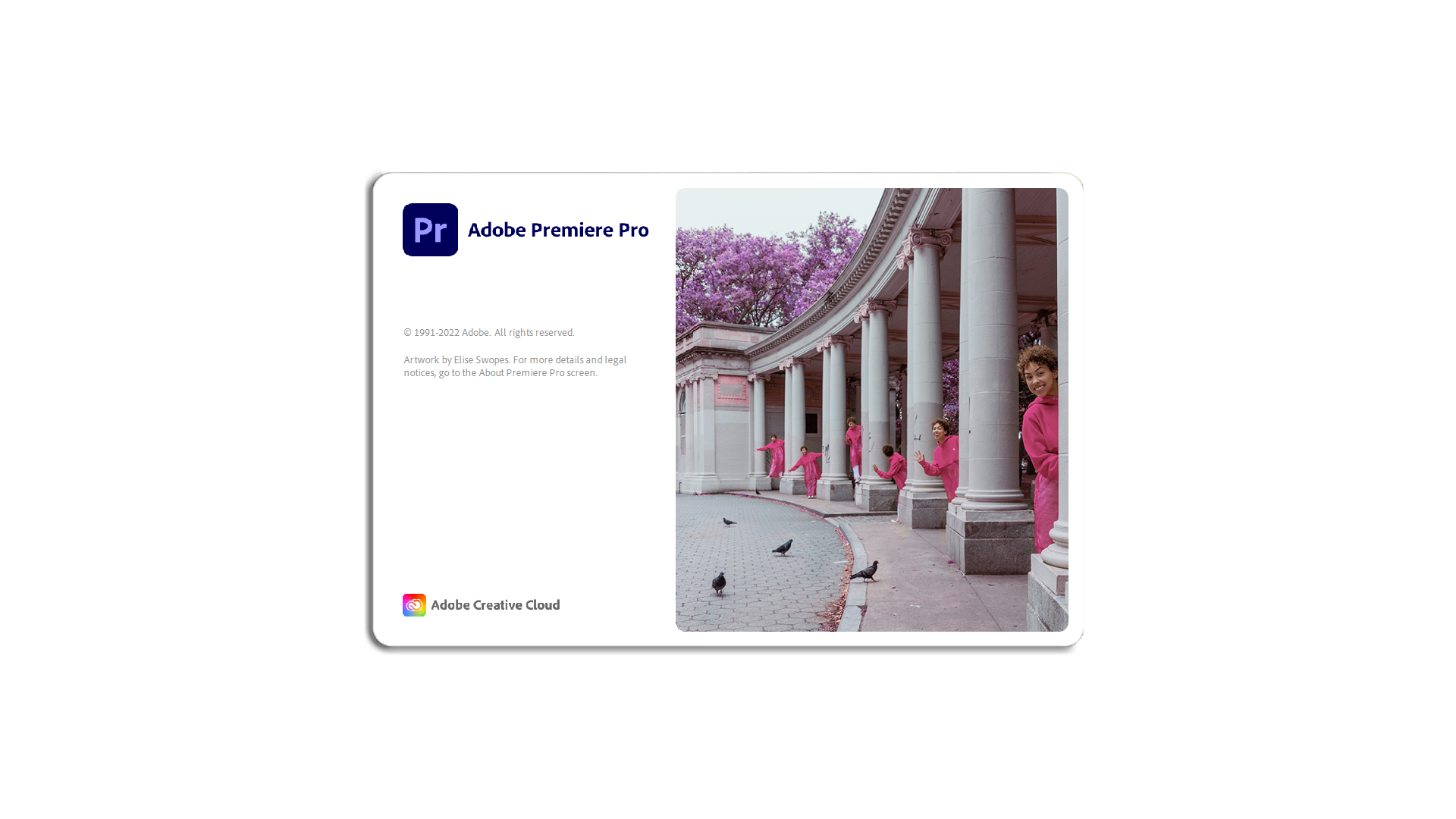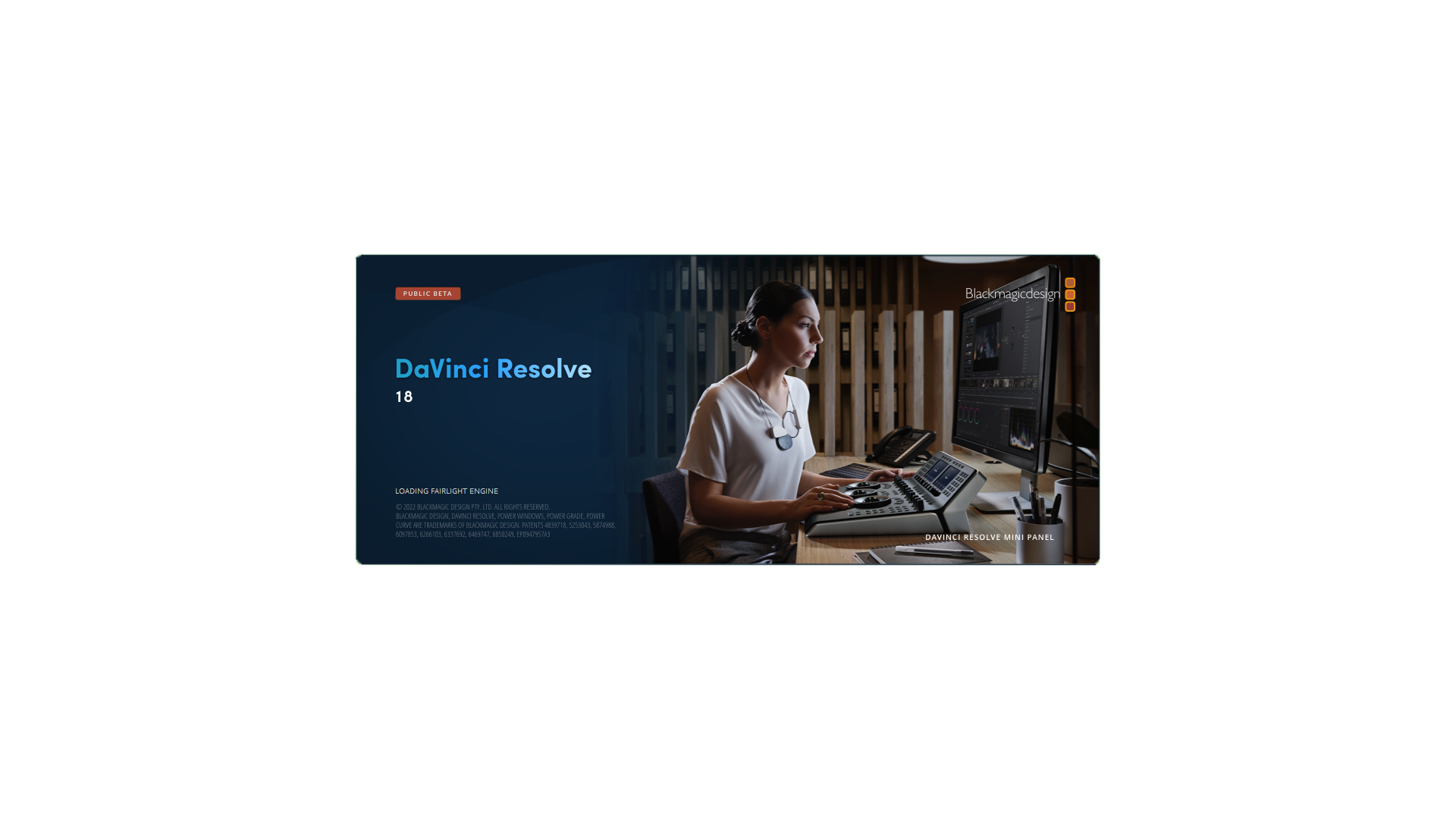 Then, in 2011, it seemed as though Apple dropped the ball. It had been two and a half years since Final Cut Pro version seven had released and the application was beginning to show its age. Even as Apple's workstations migrated from 32-bit to 64-bit processing architectures, their software had not. A Mac Pro might have shipped with eight, sixteen, or even sixty-four gigabytes of RAM, but without rewriting the software to take advantage of the new architecture, Final Cut Pro couldn't utilize more than four. Multicore processor threading had been poorly implemented, meaning that Apple's software wasn't fully leveraging the power of the Apple computers for which it was exclusively made. Moreover, the application was designed only to work with Apple QuickTime files, meaning that many modern camera formats simply weren't compatible and required transcoding before use.
To be sure, these were issues that Avid and Adobe encountered as well, but their solutions had been to patch their software accordingly. Both programs were optimized for 64-bit computer systems and multicore threading, allowing them to fully utilize the hardware of whatever system on which they were installed. Additionally, although both programs had been optimized for specific file formats (Avid DNxHD and Apple ProRes files respectively), both could also import and work with a multitude of file formats while Final Cut could only make use of Apple QuickTime files. At this point, it seemed as though Apple had puzzlingly elected to fall behind its competition. And then came Final Cut Pro X. At NAB in 2011, Apple unveiled a new edition of their editing program and the editing world collectively lost its mind … and not in a good way.
Final Cut Pro X may have carried the Final Cut name, but on a fundamental level, it was a brand new and untested program.Allegedly, Apple had internally developed a working version of Final Cut Pro 8, but it was rejected for being "evolutionary, not revolutionary," at which point their software engineers were tasked with creating a new program from the ground up. This new version of the software lacked many professional features that users had come to rely upon, was not backward compatible with previous Final Cut Pro projects, and did not integrate with most of the infrastructure that users had invested in to support Final Cut Pro editing. At the time, this decision to so drastically change their product was viewed as a major betrayal of trust. The backlash was so severe that the Stephen Colbert show even did a segment lampooning the new Final Cut in primetime.
Now until this point, Apple's market share in the editing world had been growing. Their suite of editing applications were becoming popular with independent and low-budget filmmakers who couldn't afford the infrastructure to support editing in Avid. Many considered them to be in second place in "The Editing Wars," but the release of Final Cut Pro X changed that. Their market share amongst professional editors dropped and, to this day, they still have not recovered. Adobe, keen to capitalize on the situation, fast tracked an incremental update to Premiere Pro that included the option to switch keyboard commands and shortcuts to match those of the old Final Cut Pro and began offering the reduced upgrade pricing they typically offered to their own customers to Final Cut users. They even began publishing tutorials on how to import old Final Cut projects into a Premiere workflow, proving that they did a better job of offering legacy support for Apple's product than Apple did. This was a crucial opportunity for them as a company and their bid was successful. Premiere quickly became a major player in the low-budget, independent, and web video editing worlds, replacing Final Cut Pro as the number two player in the race. Though not as widely used on major Hollywood blockbusters, it is currently estimated that Premiere has the largest market share of all three editing applications as of this article's writing. They've inspired a passionate fanbase, myself among them, who argue their merits over other applications until we're blue in the face.
But alas, I fear those days might be numbered as well.
You see, in 2012, Adobe made the controversial decision to switch from a purchase business model to a subscription one. The justification at the time was that this would give customers the ultimate user experience. Rather than waiting eighteen to twenty-four months to access new features via paid upgrades, Adobe could now churn out bug fixes, new features, and software updates all year long by distributing them online. A single $600 a year subscription (this was the price in 2012) that included Premiere and all of Adobe's other creative design apps was cheaper than spending $2500 every two years on the Master Collection of the newest version of Adobe's Creative Suite. And, in response to Final Cut Pro's misstep, Adobe was quick to assure users that they'd never lose access to their software because older versions of the programs would be hosted on the new Adobe Creative Cloud server.
Well, it has been ten years since that decision was made and those marketing promises have aged like fine milk. In recent years, the company has been accused of feature stagnation between releases. Depending on how you look at it, their "cost-saving" perpetual subscription model can be far more costly while offering less value to users. For example, if I paid $2500 in 2011, I'd still own my license for Adobe Creative Suite today. But having now paid $6000 for Adobe products since 2012, if I miss a month's payments, I am left with nothing. This is to say nothing of service outages, which have on occasion left users unable to utilize the software for which they've paid. Worst of all, in contrast to the company's promise to maintain legacy versions of their software, Adobe is no longer hosting all previous entries of their applications on their server, meaning discontinued features can simply be lost to time. In fact, in 2019, I was among many Adobe users who received an alert from Adobe that my licenses to previous versions of their software had been terminated and that if I did not upgrade to the latest version, I could face civil action from third parties. That's not a good look.
Why did this happen?
Well, when a company sells someone a perpetual license to their software, like Adobe did before 2012, that user has permanent access to that software. It doesn't matter if the company loses the intellectual property rights to the software and can no longer sell it. The new software owners can't invalidate your previous perpetual purchases. That isn't the case with a subscription model though. A company can only license you subscription software for as long as they have the rights to do so and Adobe Premiere, a program that has been compiled over the course of thirty years, has a lot of third-party code that Adobe doesn't own in its programming. That third-party code costs money for Adobe to include in each version of their software and, in order to avoid raising subscription costs, they have started to remove third-party code that supports older and no longer commonly used features. But since they're no longer paying for that code, they can no longer legally distribute older versions of their software that utilized it, meaning that users have lost access to features for which they have already paid.
When I called Adobe's customer service center in 2019 to express outrage for a lost feature (support for .mkv files in case you're curious), the service rep simply said, "Sir, it's Adobe's prerogative to add or remove features as they see fit."
Touché. I suppose that it is. However, removing features has caused another problem and this is where I see Premiere's downfall in the coming years. As I said, this program has been compiled over the course of thirty years. New code has been dropped on top of old code for three decades. And by constantly adding and removing modules, "load bearing" code has been impacted. In recent years, Premiere Pro has garnered a reputation for being very unstable. Projects are prone to crashing even on the most expensive hardware, especially on the Windows port of the application. Adobe users, particularly power users, are beginning to spend a lot more time troubleshooting their software than using it and I say that from experience.
This is the outcome of the software as a Service Model. By locking themselves into annual subscription releases and out of distributing older versions of their own software, Adobe has cornered themselves into a position where their product is struggling and they can't even refer customers back to older iterations of it to tide them over. The unstable versions of Premiere are now the only ones legally available to customers without searching for a pre-2012 used copy. This application is in desperate need of the time and resources needed to thoroughly debug it or, as an extreme solution, to be rebuilt in the same manner Apple rebuilt Final Cut Pro. Of course, I'd recommend avoiding a few of the pitfalls from that experience. But as it stands now, Premiere is becoming a less viable option for industry professionals—especially in light of the new kid on the block.
Originally released in 2004, DaVinci Resolve has joined Avid Media Composer, Apple Final Cut Pro, and Adobe Premiere Pro as the fourth member of the professional non-linear editing club. Though initially released as a color grading and finishing application, it has had all the features necessary to act as a standalone editing solution since 2014. What's more, as the industry standard color grading application, this program has a host of features that go far and above its peers in that area. Plus, the application includes professional audio and visual effects tools that Avid, Apple, and Adobe all keep in secondary applications. This makes working in Resolve particularly appealing, as project workflows no longer require round tripping sequences of edited media from one application to another. Resolve users can simply click a button to move from the Editing tab to Visual Effects or Audio or Color tabs. Best of all is the application's pricing. There are currently two iterations of Resolve on the market: DaVinci Resolve and DaVinci Resolve Studio. The standard edition is completely free and comes with the vast majority of the application's feature set. Support for resolutions higher than ultra-high definition, frame rates higher than 60fps, high dynamic range color grading, GPU acceleration, advanced noise reduction, and several visual effects plugins are exclusive to the studio version of the program. However, these features are unnecessary for many users—including many Local 695 Video Engineers. Still, if the extra tools are needed, the Studio Edition of Resolve only costs $300 (or comes for free with the purchase of any Blackmagic Camera) and includes a lifetime of free upgrades. My DaVinci Resolve license from 2015 still allows me to use the latest version with all of its enhanced features without paying a cent to upgrade.
So with a new competitor in the mix, Adobe's seeming apathy for their product's own shortcomings and their much maligned pricing model might spell the end of their reign in the editing world. For my part, I've found myself launching Resolve more often than Premiere in the last year and I see little reason to revert back to my old workflows. Learning a new application always comes with some trepidation, but any member interested in learning more about any of these applications can take advantage of IATSE's LinkedIn Learning (formerly Lynda.com) subscription. All IATSE members are eligible for this service, which includes thousands of educational courses and video tutorials across a wide variety of topics and subjects. For more information on how to take advantage of this service, contact your Local office.