News & Announcements
Two Members Invited to Join AMPAS
The Academy of Motion Picture Arts and Sciences (AMPAS) has invited Local 695 Mixers Thomas Curley CAS and Mary H. Ellis CAS into AMPAS membership. The Academy extends invitations to those "who have distinguished themselves by their contributions to theatrical motion pictures."

---
Local 695 Young Workers Committee Hosts First Event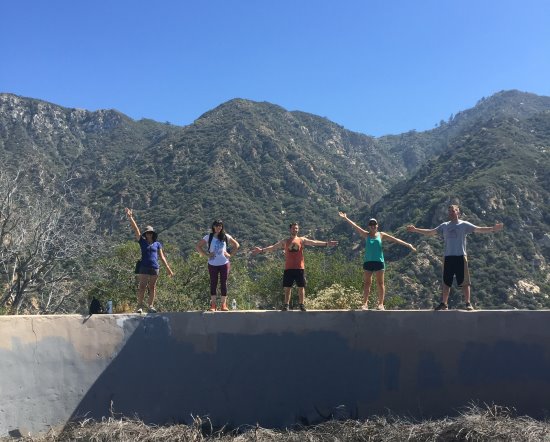 On Saturday, June 20, a group organized by the Young Workers Committee, headed by Eva Rismanforoush, Timothy O'Malley and Rebecca Chan, met at the top of Lake Avenue in Altadena to hike the Sam Merrill trail to the ruins of the Echo Mountain House.
In 1894, professor Thaddeus Lowe built a resort in the mountains which included the Echo Mountain House, with 70 sleeping rooms, a 40- by 80-foot social hall, a dining room, souvenir shop, Western Union office, bowling alley, billiard room, barbershop and shoeshine stand, accessible only by a funicular railway. The hotel burned to the ground in 1900.
The first-ever IATSE Young Workers Committee was formed to identify young leaders and give young union members a greater understanding of the responsibilities of leadership. Local 695 implemented the committee as a community building tool and to integrate new members. More events are being planned.
---
October 1 Deadline for updating your info in the 2016 Membership Directory
Information for the Local 695 Membership Directory 2016 will be collected on October 2, so make sure your information is up-to-date. Log on to the Local 695 website to add or change the information in the print, Web public and Web members-only directories.
---
In Memoriam
BRUCE SOLBERG
Y-7 Service Recorder,
Television Eng/Video Assist
June 4, 1943 – Deceased 2015
NELSON WEBER
Projectionist
September 4, 1947 – April 10, 2015
JAMES "JIMBO" R. YOUNG
Y-1 Sound Mixer
February 13, 1970 – June 30, 2015
ARTHUR ALLEN NAMES
Y-1 Sound Mixer
July 25, 1925 – August 9, 2015