Picket Line Wins a Contract for
Steve Austin's Broken Skull Challenge
by Laurence B. Abrams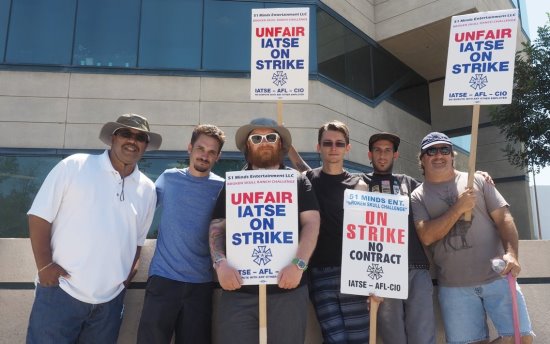 Steve Austin's Broken Skull Challenge is a successful reality show with great ratings and a bright future on Viacom's Country Music Television Network. Weekly contestants compete on a difficult obstacle course, each vying for the $10,000 weekly prize. Drama, victory and heartbreak ensue.
But what the Broken Skull production and post-production crews lacked through three seasons of production was a contract that assured fair wages, excellent healthcare, a pension to provide security for their families and other features we know to be a part of an IATSE contract. And so this led to a request from the crew for representation by the IA.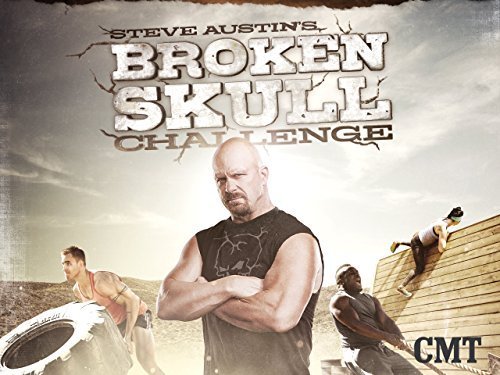 Typically when this happens, the IA asks the producer, in this case 51 Minds Entertainment, to sit down and have a conversation. But this time, those attempts were denied.
And so began the picket. Three picket lines, in fact, spread across thirty-five miles from North Hollywood to Agua Dulce, filled with representatives from the IA and from nearly every IA Local in town.
Those of us who attended these picket lines will have noticed a few things. It was hot out there. And the days were long. But the spirit, camaraderie and sense of purpose was nothing short of electric. Another thing that was hard to miss was Local 695's disproportionately large representation on the picket line. The turnout from our members was incredible and at times, it seemed like it was all 695 and gaining in strength as each day went on.
But the most significant presence we saw was the Broken Skull audio crew, all five of whom had left the show to take a position on the picket line … Audio Supervisor Doc Justice, Production Sound Mixers Jim Gomes, Jason Wells and Kenny Beane, and A-2 Reese Wexler. To a man, it was obvious that these guys believed in Broken Skull and in 51 Minds Entertainment and they wanted to do all they could to help bring success to both. But they wanted a union contract too, and they set out to prove that these two things are not mutually incompatible. Doc and his team were ever present on the picket and gave unflinching inspiration to everyone who had the good fortune to speak with them.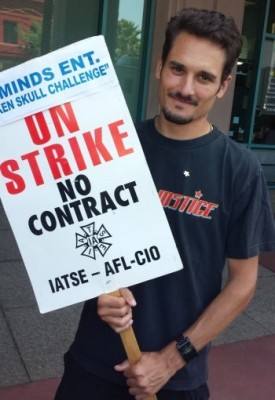 That commitment, mixed in with a hefty dose of perseverance across ten days of picketing and eventually, negotiating, resulted in an IA contract. The editorial crew is back at work now, with good union benefits and several months of work ahead of them. For the production crew, a few hurried days of scab labor had already enabled the show to finish off this season but each and every one of them is guaranteed first right-of-refusal when the show picks up again in a few months, with a contract that assures benefits and a schedule for raises and contract improvements going forward.
Many unscripted productions on network TV are already working under IA contracts but the contract achieved by the Broken Skull crew during those ten hot days in July has laid down a crucial foundation in the move toward crews on cable television productions finally getting union representation, as well. This is just the start.The observations made and lessons learned are in some ways, very simple. We, as crew, are part of a fantastic community of incredibly talented women and men. Producers who want to have access to this great talent but are worried they can't possibly produce their show under a union contract … actually can. We truly can overcome what appear to be insurmountable obstacles when both sides finally sit down to talk. Solidarity and perseverance are a pair of forces that combine with enormous power. And we won't back down.